Black Film News
25+ 2023 Holiday Original Movie Premieres On TV Starring Black Talent
There are at least 25 upcoming holiday films appearing on TV featuring a slew of Black talent in lead roles. Just about most cable channels from Lifetime, Hallmark, Hallmark Movies & Mysteries, BET+, ION, Netflix, VH1, OWN, and Bounce have original holiday films premiering from Novemeber to December.
Here's a roundup of some of the films.
A WESLEY CHRISTMAS WEDDING
Release Date: Thursday, Nov. 2 on BET
Cast: Dorien Wilson, Jasmine Guy, Terrence "TC" Carson, Loren Lott, Terayle Hill, Valerie Pettiford, Judi Johnson, Kiki Haynes, Kevin Savage, Mike Merrill, Aaron Spears, Rolonda Rochelle, Skylar Mitchell and Red Grant
Premise: When the Wesley family gets back together for a glorious Christmas wedding, they must overcome the shenanigans of a Momzilla, a few crazed exes and new family additions — some wanted, others tolerated — before the betrothed couple says "I do."
HEART FOR THE HOLIDAYS
Release Date: Thursday, Nov. 2 on BET+
Cast: Erica Peeples, Kyle Lowder, Starletta DuPois, Chuck Inglish, Lanelle Cooper, Leila Weisberg and Asia Harmony
Premise: Hardworking businesswoman Rachel travels to the small town of Cheverly for a life-saving heart transplant. Fate connects her with a heart donor, Ms. Sims, who tragically dies in a car accident. In Cheverly, Rachel crosses paths with Amy, who also received an organ from the same donor. As Rachel attempts to leave the town, an inexplicable force keeps her bound to Cheverly, and she discovers a deep affection for the community. Amid her journey, Rachel unexpectedly falls in love with Scott, Amy's brother.
WE'RE SCROOGED
Release Date: Nov. 5 at 7 p.m. ET/PT, UPtv
Cast: Tamara Duarte, Andrew Bushell
Premise: When ex-high school sweethearts return to Minneapolis for the Christmas Snowball 10-year high school reunion weekend, they each check into the hotel single and alone. Although their friends called them 'Ross and Rachel,' Sarah and Scott parted ways after college and pursued their high-end careers. After a run-in at the kickoff event, they are both warned that they are going to be visited by three Christmas ghosts over the next three days. While dreaming each night, they have shared experiences reliving their past and present Christmases. These unsettling yet comedic visits help them both see what they gave up. And that they gave up on each other. When the Ghost of Christmas Future visits them separately, they must each make a choice to reunite or lose their love forever.
CHRISTMAS ANGEL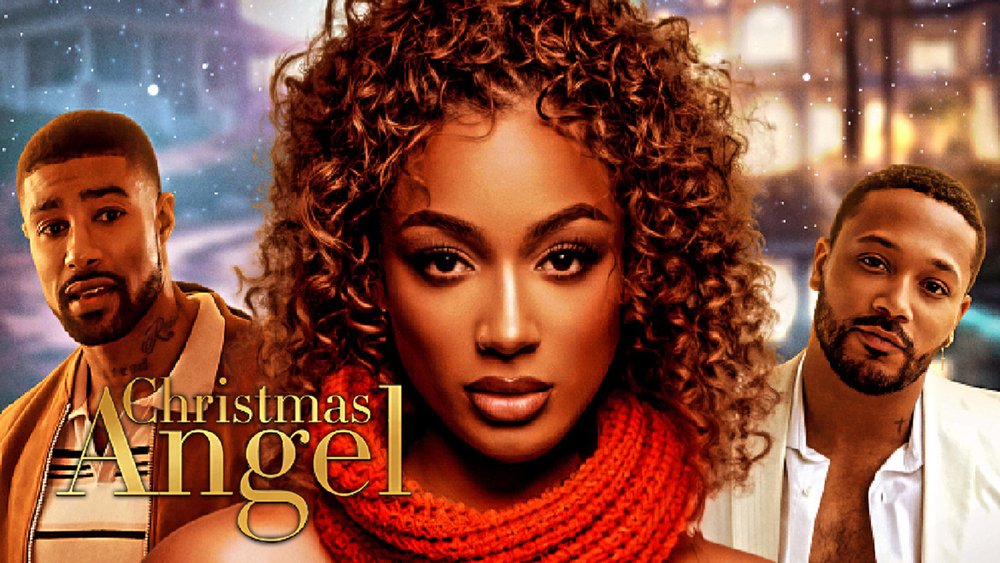 Release Date: Thursday, Nov. 9 on BET+
Cast: Skyh Black, Dani Leigh, Romeo Miller, Elise Neal, Tamar Braxton, Daniel O'Reilly and Iris Gasper
Premise: Troubled R&B megastar Angel St. James is the face of every major magazine and news outlet. However, when her fake happiness peaks, she is forced to face her reality. While driving to get away for a few days, her car breaks down on a desolate road. A simple stranger offers to help fix her car. She decides to step out on faith and enjoy Christmas with this random stranger and his 8-year-old daughter. She discovers the magic of Christmas, love and the family she always wanted.
BEST. CHRISTMAS. EVER!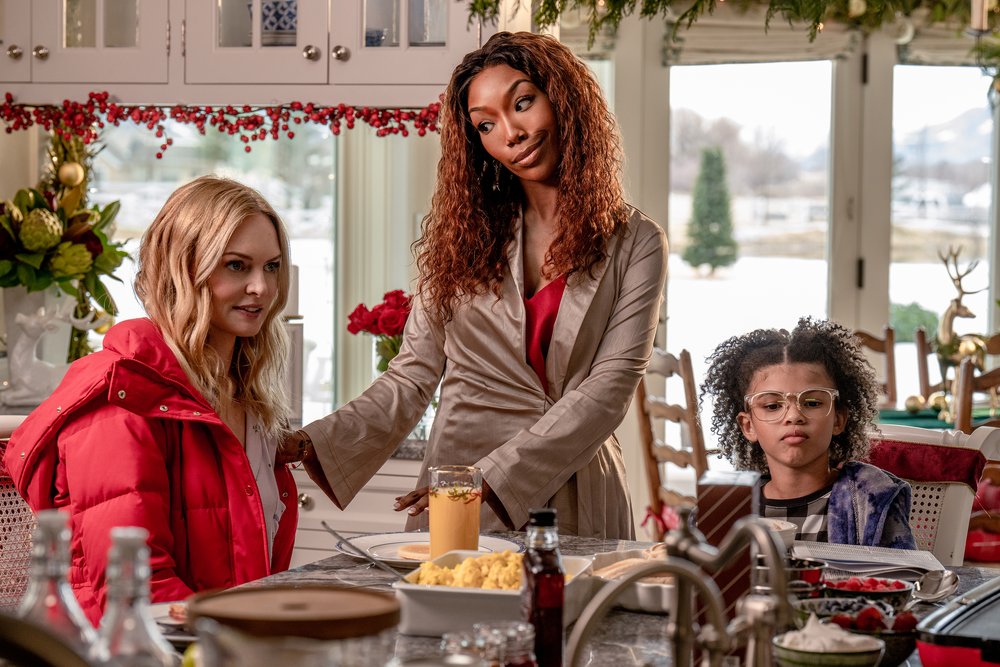 Premiere Date: Thursday, Nov. 16 on Netflix
Cast: Heather Graham, Brandy Norwood and Jason Biggs
Premise: Every Christmas, Jackie sends a boastful holiday newsletter that makes her old college friend Charlotte feel like a lump of coal. When a twist of fate lands Charlotte and her family on Jackie's snowy doorstep just days before Christmas, she seizes the opportunity to prove her old friend's life can't possibly be that perfect.
SWORN JUSTICE: TAKEN BEFORE CHRISTMAS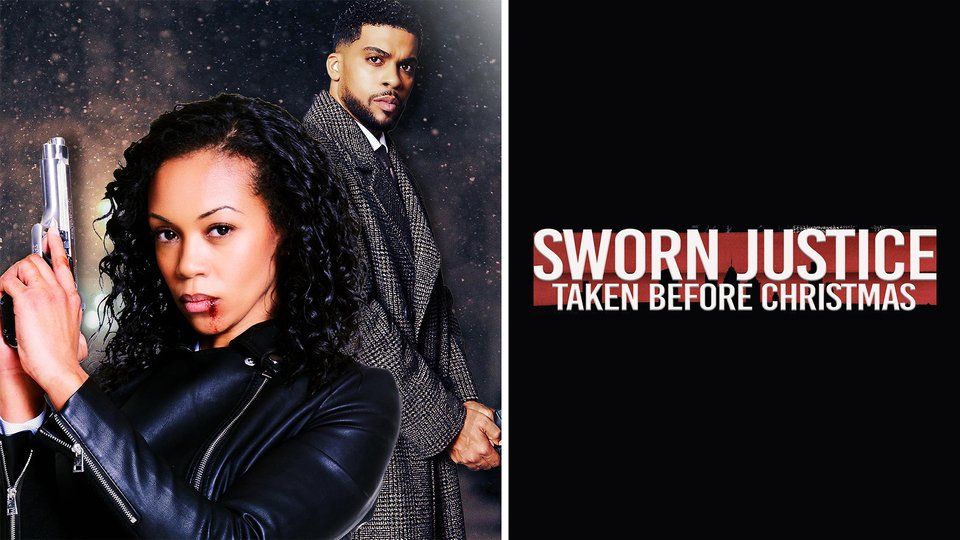 Release Date: Thursday, Nov. 16 on BET+
Cast: Mishael Morgan, Leland B. Martin, Vivica A. Fox , Melyssa Ford and Preacher Lawson
Premise: On Christmas Eve, a hardened detective and her DA boyfriend are both informed that each other has been kidnapped. As the world closes for the holiday, they are locked out of their computers and phones and must follow the demands of the menacing voice giving them orders. This leads to a snowy night of cat-and-mouse thrills as the two fight for their survival.
DASHING THROUGH THE SNOW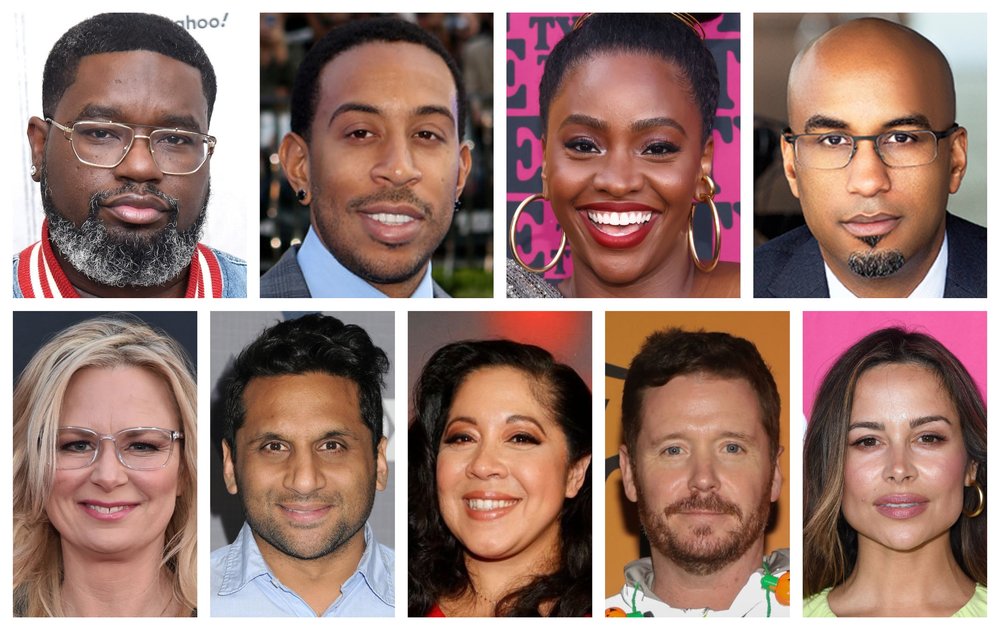 Premiere Date: Friday, Nov. 17 on Disney+
Cast: Lil Rel Howery, Chris "Ludacris" Bridges, Teyonah Parris, Madison Skye Validum, Oscar Nuñez, Mary Lynn Rajskub, Ravi V. Patel, Gina Brillon, Kevin Connolly and Zulay Henao
Premise: Eddie Garrick is a good-hearted man who has turned his back on Christmas due to a traumatic childhood experience. At the request of his wife Allison, from whom he is separated, Eddie takes his 9-year-old daughter Charlotte to work with him on Christmas Eve, where they meet a mysterious man in a red suit named Nick. Eddie, who is a social worker, thinks the man is delusional and needs professional help, but when he evokes the wrath of a local politician, he and his daughter are taken on a magical adventure that just might restore his faith in Christmas.
THE NAUGHTY NINE
Premiere Date: Wednesday, Nov. 22 at 8 pm on Disney Channel
Cast: Danny Glover, Winslow Fegley, Camila Rodriguez, Clara Stack, Imogen Cohen, Madilyn Kellam, Deric McCabe and Anthony Joo
Premise: Mischievous fifth grader Andy finds himself without a present from Santa on Christmas morning. Realizing he must have landed on the "naughty list" and feeling unfairly maligned, Andy pulls together a team of eight other "naughty listers" to help him execute an elaborate heist in Santa's Village at the North Pole to get the presents they feel they deserve. Along the way, the group comes to realize that the very best way off the naughty list is to redirect their unique talents for good instead of mischief.
SO FLY CHRISTMAS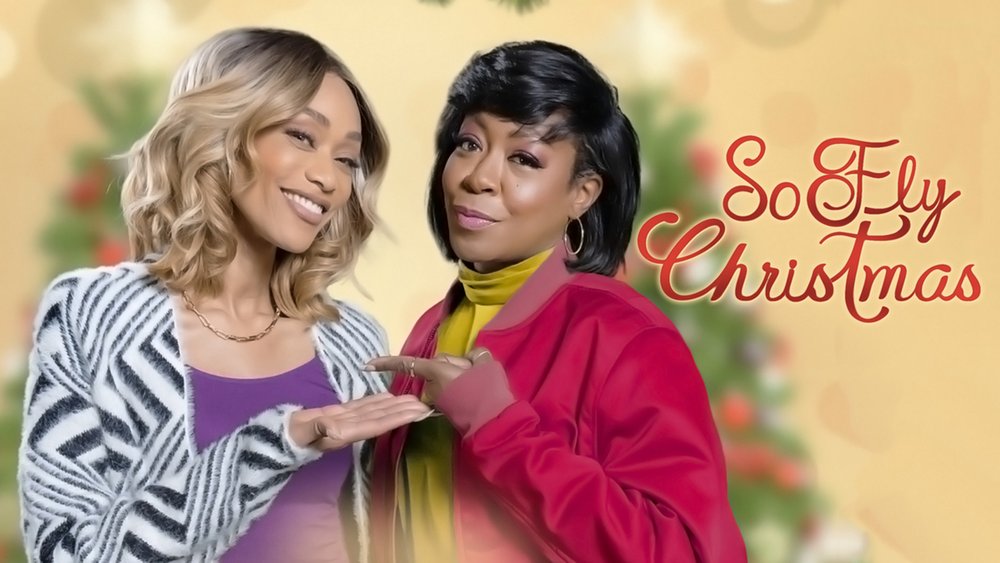 Release Date: Thursday, Nov. 23 on BET+
Cast: Tichina Arnold, Tami Roman, Robert Christopher Riley, Laurissa Romain, Jackee Harry, Tommy Davidson and Michael Colyar
Premise: After being stood up at the altar on Christmas Eve, Wyvetta loses her love on her favorite holiday. To show solidarity, Wyvetta's best friend, Dione, suggests that the two of them renounce love. Things become complicated when Dione falls for a mild-mannered record store owner and tries to keep it under wraps.
A ROYAL CHRISTMAS SURPRISE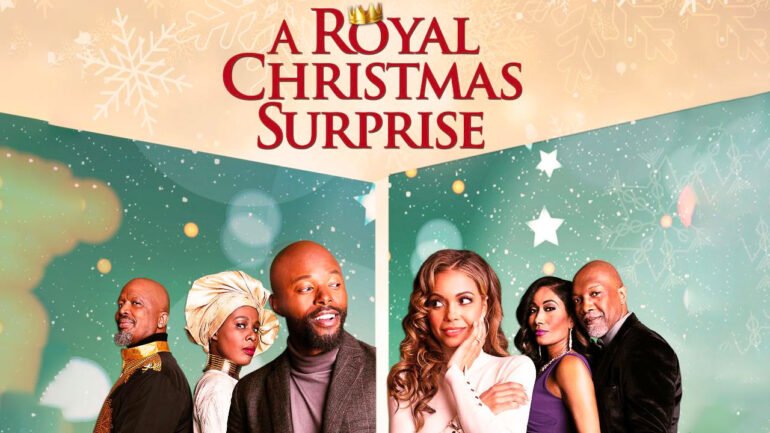 Release Date: Thursday, Nov. 30 on BET+
Cast: Jennifer Freeman, Thapelo Mokoena, Abena Ayivor , Sello Maake Ka- Bcube, Trisha Mann-Grant, Tony Grant, Andi Anderson and Andrae Bicy
Premise: Riley is planning the perfect Christmas for her soon-to-be husband Mandla. As Riley's family hosts Mandla's South African royal parents in Kentucky, Riley receives a surprise from Mandla that will jeopardize her plans with her future husband.
THE CHRISTMAS RINGER
Release Date: Thursday, Nov. 30 on BET+
Cast: Trenyce, Kelly Price, Tyler Lepley, Chrisette Michelle, Arischa Connor, Q Parker, Akbar V, Tamika Scott and Jarrett Michael Collins
Premise: After her career is derailed by her manager-fiancé, the reigning Princess of Christmas/defunct R&B singer retreats to her family's home for the holidays, where her mother convinces her to direct the family's ragtag church choir so they can win a Christmas choir competition.
CANDY CANE LANE
Premiere Date: Friday, Dec. 1 on Prime Video
Cast: Eddie Murphy, Tracee Ellis Ross, Jillian Bell, Thaddeus J. Mixson, Ken Marino, Nick Offerman, Robin Thede, Chris Redd, Genneya Walton, Madison Thomas, D.C. Young Fly, Riki Lindhome, Anjelah Johnson-Reyes, Lombardo Boyar, Danielle Pinnock and Timothy Simons
Premise: Eddie Murphy stars in this holiday comedy adventure about a man on a mission to win his neighborhood's annual Christmas home decoration contest. After Chris inadvertently makes a deal with a mischievous elf named Pepper to better his chances of winning, she casts a magic spell that brings the 12 Days of Christmas to life, and wreaks havoc on the whole town. At the risk of ruining the holidays for his family, Chris, his wife Carol, and their three children must race against the clock to break Pepper's spell, battle deviously magical characters, and save Christmas for everyone.
A CHRISTMAS SERENADE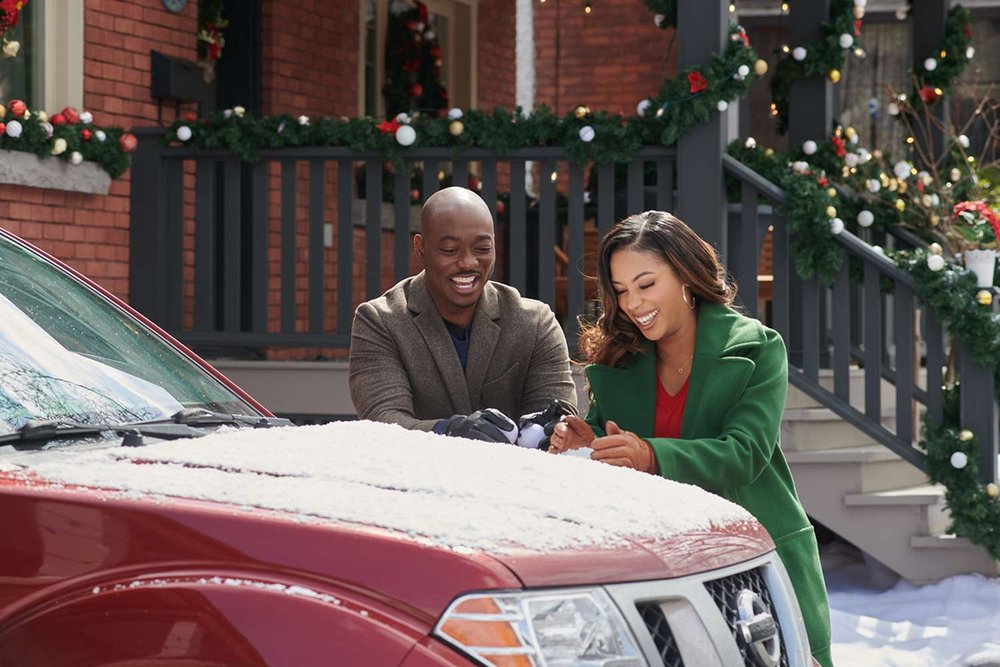 Premiere Date: Dec. 2 at 9 p.m. ET/PT, OWN
Cast: Skye Townsend, B.J. Britt
Premise: When Jeremiah returns home for the first time in years to play a gig with his band, he is recruited to take over as the minister of music for the annual Christmas Jubilee at his home church reigniting the feud, and romance, between the pastor's daughter Willow.
CHRISTMAS WITH A KISS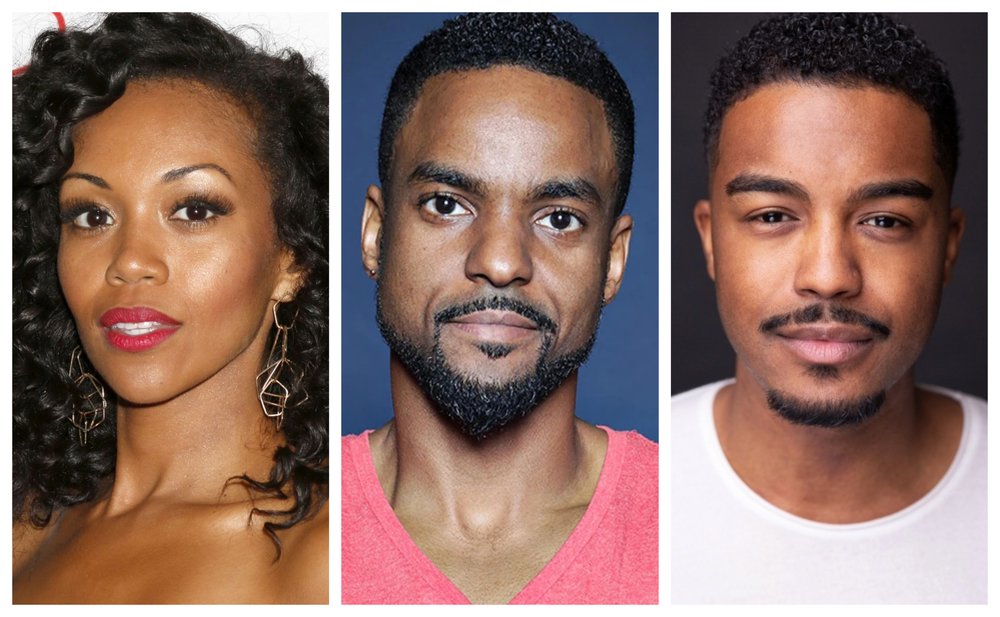 Premiere Date: Sunday, Dec. 3 at 8 pm on Hallmark Channel
Cast: Mishael Morgan, Ronnie Rowe Jr. and Jaime M. Callica
Premise: A woman returns home to help with her family's Christmas Carnival and romance ignites. A photo journalist curates a surprise reunion.
YULETIDE THE KNOT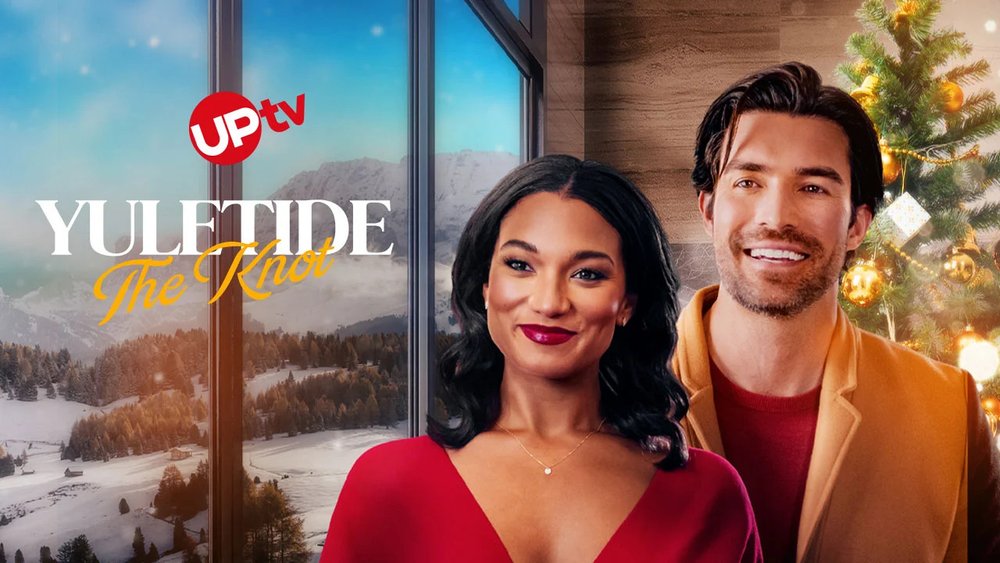 Premiere Date: Sunday, Dec. 3 at 7 pm on UPTv
Cast: Mary Antonini, Peter Porte, Kelley Jakle, Kelsey Scott and Melissa Peterman
Premise: When small town wedding planner Rachel is faced with planning her biggest Christmas wedding yet for an out-of-town influencer couple, she is thrown an unexpected surprise when the bride's manager turns out to be Logan, her first love and high school sweetheart. He reminds her what it is to love, and through rediscovering the magic of Christmas, she rediscovers a part of her heart she closed off long ago.
NEVER ALONE FOR CHRISTMAS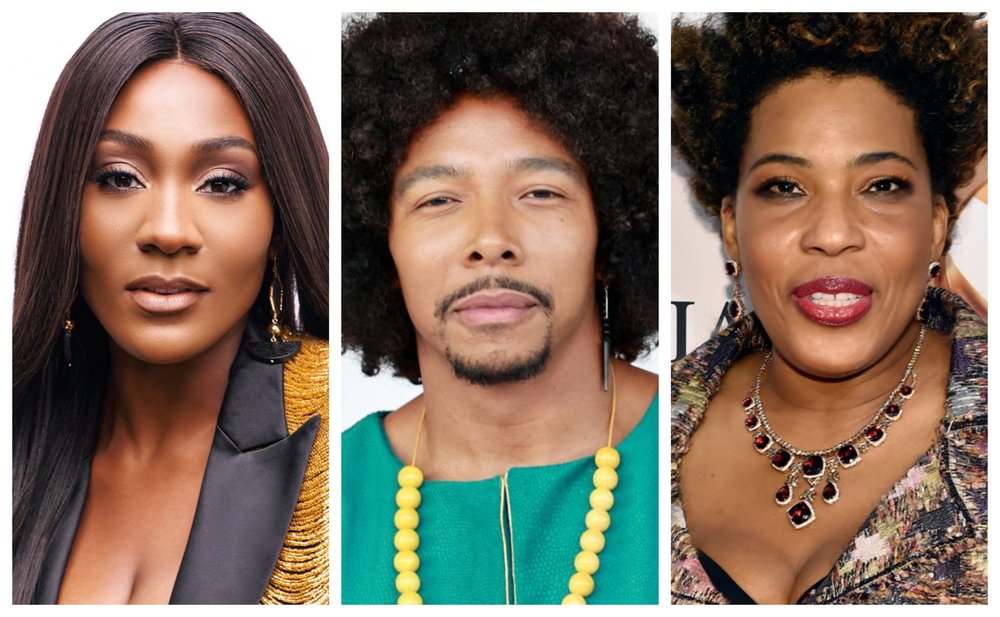 Release Date: Thursday, Dec. 7 on BET+
Cast: Mignon Von, Allen Maldonado and Macy Gray
Premise: Lauren gets cold feet and calls off her wedding to Miles — and neither had dreamt they would be forced to spend Christmas alone. Unbeknownst to the other, each winds up at the same Cajun Christmas retreat for singles with someone new in their arms.
MAGIC IN MISTLETOE
Premiere Date: Friday, Dec. 8 at 8 pm on Hallmark
Cast: Lyndie Greenwood and Paul Campbell
Premise: Harrington is the author of a popular book series but commercial success has left him a bitter recluse. As he returns to his hometown for an annual Christmas festival celebrating his books, he's joined by April, a publicist for the major publishing house he works with. April is there for damage control after Harrington's recent comments on social media have ruffled some feathers. But as she gets to know him better, hope springs that April can unlock Harrington's guarded heart and help him rediscover the spirit of the holiday.
MERRY LITTLE BATMAN
Premiere Date: Friday, Dec. 8 on Prime Video
Voice Cast: Yonas Kibreab, Luke Wilson, James Cromwell and David Hornsby
Premise: When young Damian Wayne finds himself alone in Wayne Manor on Christmas Eve, he must transform into "Little Batman" in order to defend his home and Gotham City from the crooks and supervillains intent on destroying the holidays.
CHRISTMAS OF YES
Premiere Date: Dec. 9 at 9 p.m. ET/PT, OWN
Cast: Michele Weaver, Jeff Pierre
Premise: Amy Bell is a pro at turning down party invitations, vacations with friends, and even dates because she's been laser-focused on her job. When her job is eliminated, her brother dares her to do something terrifying: say 'yes' to everything this holiday season.
YES, CHEF! CHRISTMAS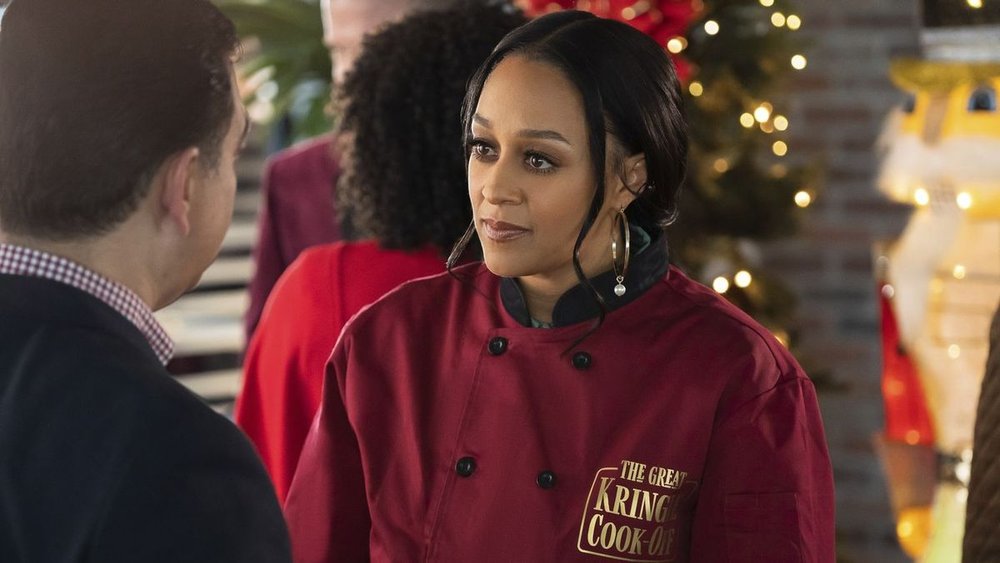 Premiere Date: Sunday, Dec. 10 at 8 pm on Lifetime
Cast: Tia Mowry, Buddy Valastro and Luke Humphrey
Premise: Alicia Gellar is a culinary school instructor who has put both her true career aspirations and personal life on the back burner. But this holiday season, fate is on her side. She is invited to compete in the city's annual Kringle Cook Off and learns a family secret that could change everything and be the big break she needs to become a respected chef like her former boss Bobby. There to mentor her through the competition is the fiery chef and Kringle protégé, Logan, who Alicia builds a real connection with, despite their rocky start. But can Alicia win the cook-off and prove to herself that she is the capable head chef that Logan believes her to be? And will she be accepted by the Kringles if she shares the truth with them? She will have to put it all on the line to find out.
CHRISTMAS RESCUE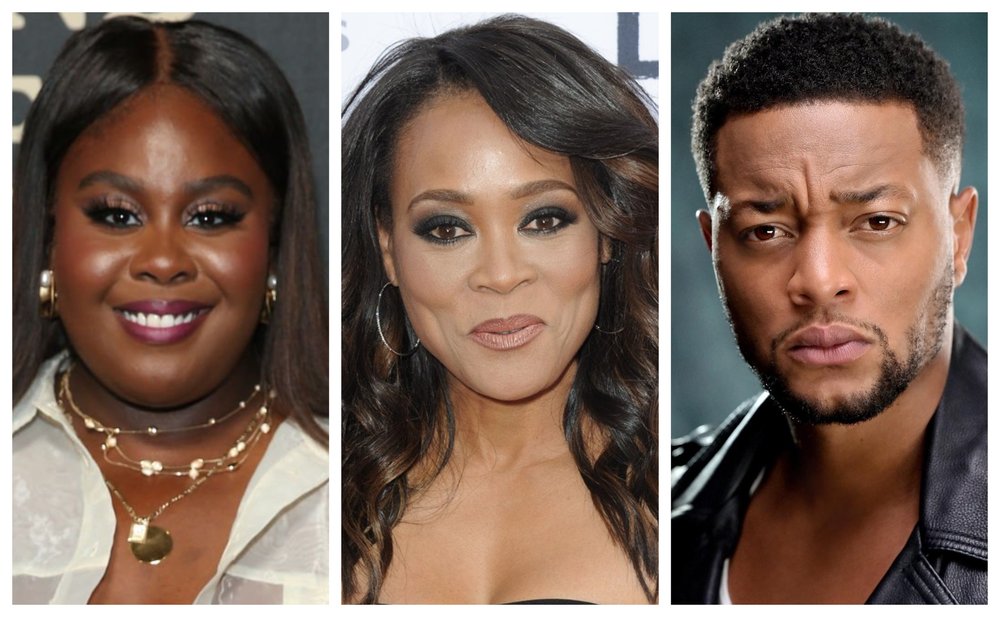 Release Date: Thursday, Dec. 14 on BET+
Cast: Robin Givens, Raven Goodwin, Donny Carrington, Catfish Jean, Mario Van Peebles, Cameron Bailey and Samantha Neyland Trumbo
Premise: A man abducts the love of his life from her holiday-themed wedding in a desperate last attempt to win her back.
FAVORITE SON CHRISTMAS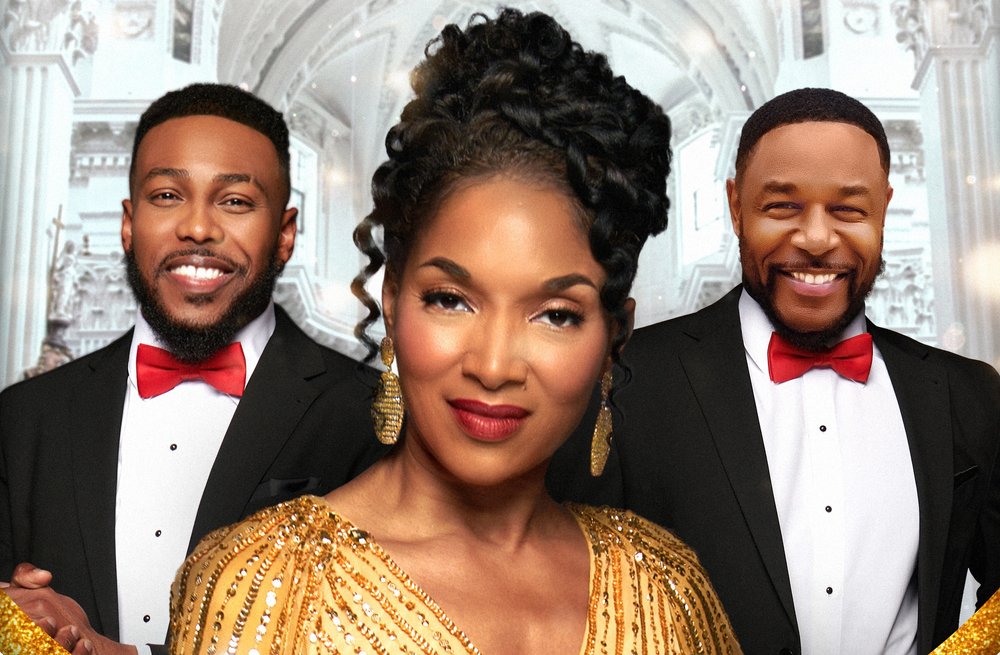 Release Date: Thursday, Dec. 14 on BET+
Cast: Tank, Darrel Walls, Loren Lott, Serayah, Lisa Arrindell, MC Lyte, Jekalyn Carr and Anthony Evans
Premise: After the death of their father, Blain has taken over the Graceway Church as pastor — and their finances are in dire straits. Looking to the Jubilee to save the day, First Lady Rita suggests a SO GIFTED reunion to rouse the necessary ticket sales. Will the brothers and their wives overcome old gripes and truly reconcile for this Christmas reunion to be successful?
HEAVEN DOWN HERE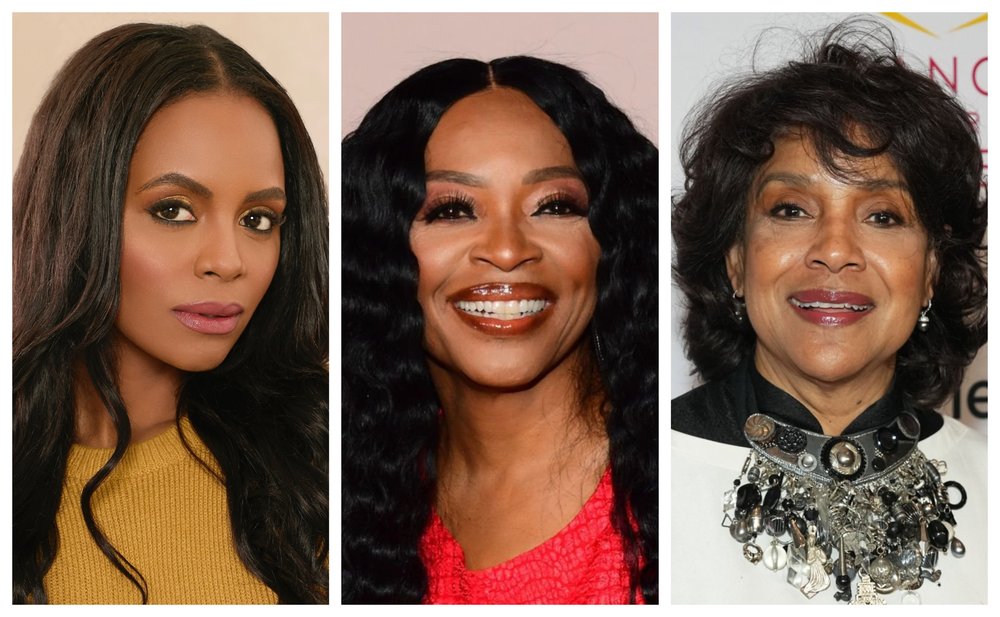 Premiere Date: Thursday, Dec. 14 at 8 pm on Hallmark Movies & Mystery
Cast: Krystal Joy Brown, Tina Lifford, Juan Riedinger, Richard Harmon and Phylicia Rashad
Premise: Inspired by Mickey Guyton's song of the same name, Heaven Down Here tells the story of four disparate people who find themselves stranded in a local diner on Christmas Eve when a snowstorm hits the town. Imami is a widowed mother of two who's having trouble making ends meet and reluctantly agrees to work the Christmas Eve shift, where she clashes with her boss Dan, who doesn't exactly embody the Christmas spirit. Felix is a local pastor desperately trying to secure food for parishioners while his faith is challenged by his alienation by his son. Clara is a hospice nurse with an obstinate patient and whose daughter is moving away, causing her to question her place in this world. Throughout the evening, these four bicker, bond and unwittingly provide each other with the answer to their respective prayers.
THE CHRISTMAS DETECTIVE
Premiere Date: Saturday, Dec. 16 at 9 p.m. ET/PT, OWN
Cast: Javicia Leslie, Brad James
Premise: A former beauty queen-turned-private investigator finds her calling, discovers true love, and spreads the Christmas spirit when she takes the case of a famous missing portrait at a boutique art gallery.
A CHRISTMAS INTERN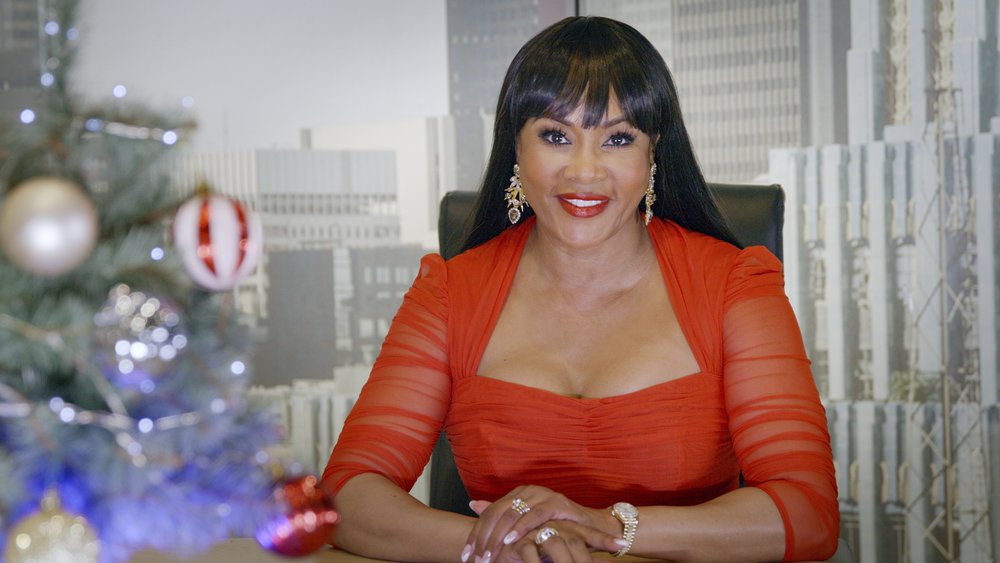 Premiere Date: Saturday, Dec. 16 at 10 pm on Lifetime
Cast: Jackée Harry, Ciarra Carter, Doug Rogers, Jasmine Avialotis, Michael Paré and Vivica A. Fox
Premise: With the Holidays approaching, Cecilia discovers that retirement isn't all it's cracked up to be, so she decides to make a surprise visit to her daughter Alexis who created and runs "Cyber Santa," an online gift giving business. Seizing an opportunity to spend Christmas with her daughter and get back into the game, Cecilia becomes an intern at the start-up company and the two learn the importance of family during the most wonderful time of year, while also finding love. The movie features an original song by Jackée Harry.
THE HOLIDAY PROPOSAL PLAN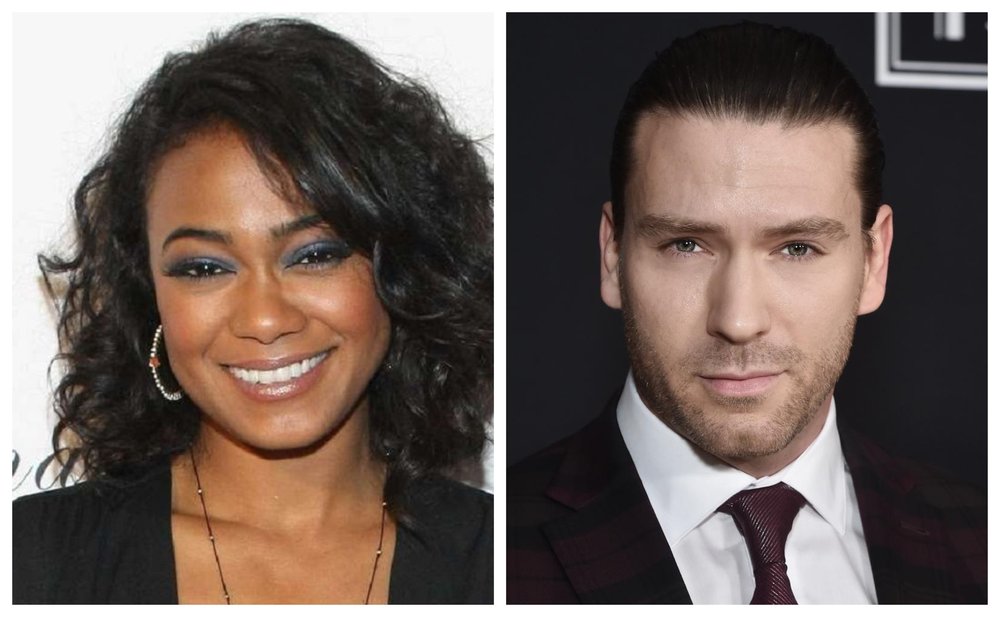 Premiere Date: Saturday, Dec. 16 at 8 pm on Lifetime
Cast: Tatyana Ali, Jesse Kove, Whitney Able and Geovanni Gopradi
Premise: Travel columnist Sonny Kravitz and her ex-boyfriend Kip are forced to team up to help their best friends Bree and Jarod get engaged. To set the backdrop, the four return to Sonny's parents' snowy chalet and set up twelve holiday traditions that are celebrated around the world to nudge Jarod to ask Bree to be his wife. But it seems that the proposal plan doesn't just reignite the love between the engaged couple. Will Sonny and Kip rekindle what they once had?
12 GAMES OF CHRISTMAS
Premiere Date: Sunday, Dec. 17 at 8 pm on Great American Family
Cast: Johnny Ramey and Felisha Cooper
Premise: Two old friends (Felisha Cooper and Johnny Ramey) and a group of their neighbors are transported into a Christmas-themed board game during a Christmas party.
WHATEVER IT TAKES
Release Date: Thursday, Dec. 21 on BET+
Cast: Tami Roman, Kandi Burruss, Brely Evans, AJ Johnson, Rayan Lawrence, Kendrick Cross, Stevie Baggs Jr. and Zuri James
Premise: It's Thanksgiving weekend, snow is falling, Christmas is on the horizon and the promises of the New Year are near. Navigating careers, life and the nuances of friendship, five women bond over the imperfections in their love lives. The holidays bring some of them their greatest wishes and others their most profound losses.
CHRISTMAS REVISITED
How to watch: Dec. 23 at 9 p.m. ET/PT, OWN
Cast: Tanyell Waivers, Jaime Callica
Official description: "A group of old college friends gather for Christmas at their recently deceased friend's mountain cabin as old resentments, secrets, and unexpected romance blossom."
View fullsize
View fullsize
View fullsize
View fullsize
View fullsize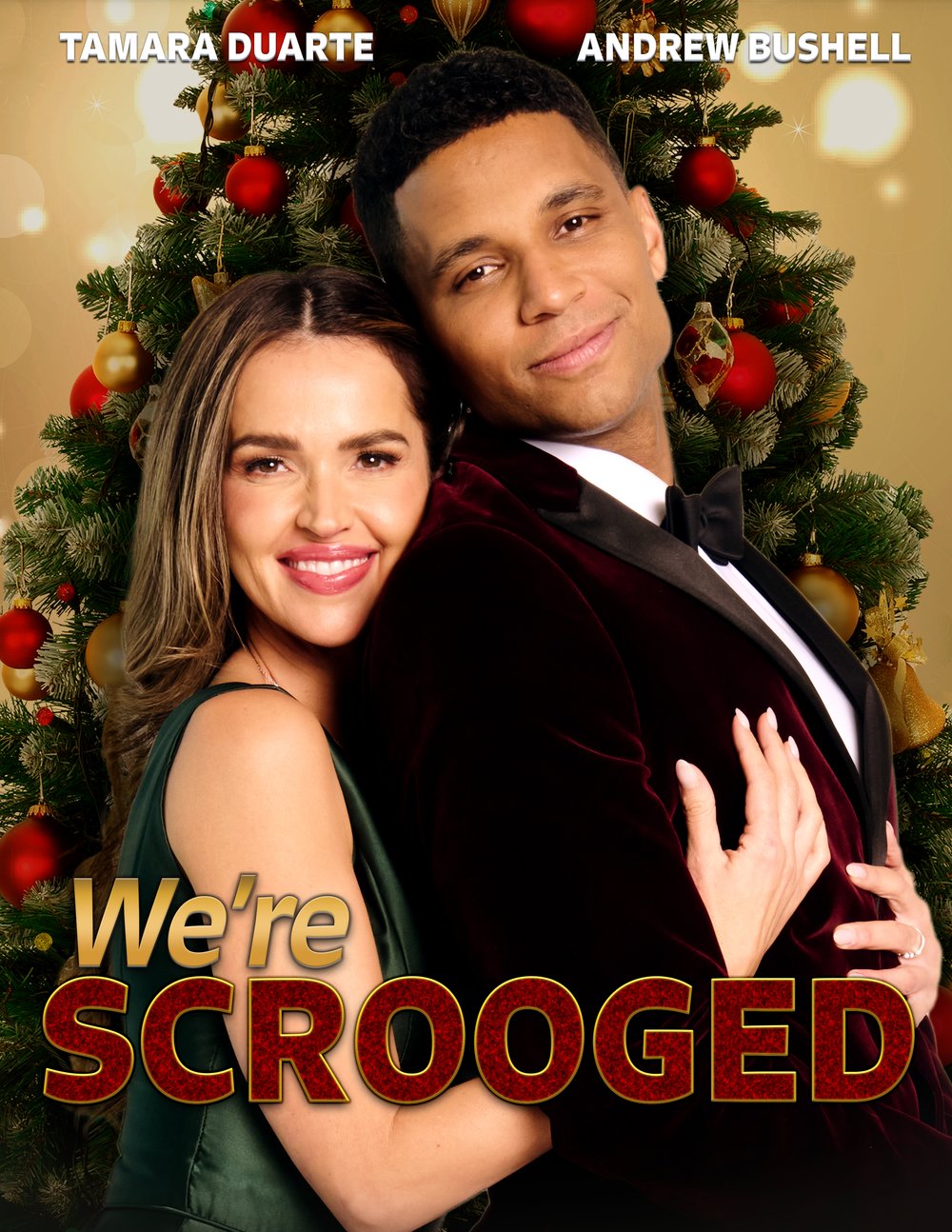 View fullsize
View fullsize
View fullsize
View fullsize
View fullsize
View fullsize
View fullsize
View fullsize
View fullsize
View fullsize
View fullsize
View fullsize
View fullsize
View fullsize
View fullsize
View fullsize




Source link : www.blackfilmandtv.com