Black Film News
Paramount Invites Fans To A Special Globel 'Star Trek Day' Celebration On Sept. 8 — BlackFilmandTV.com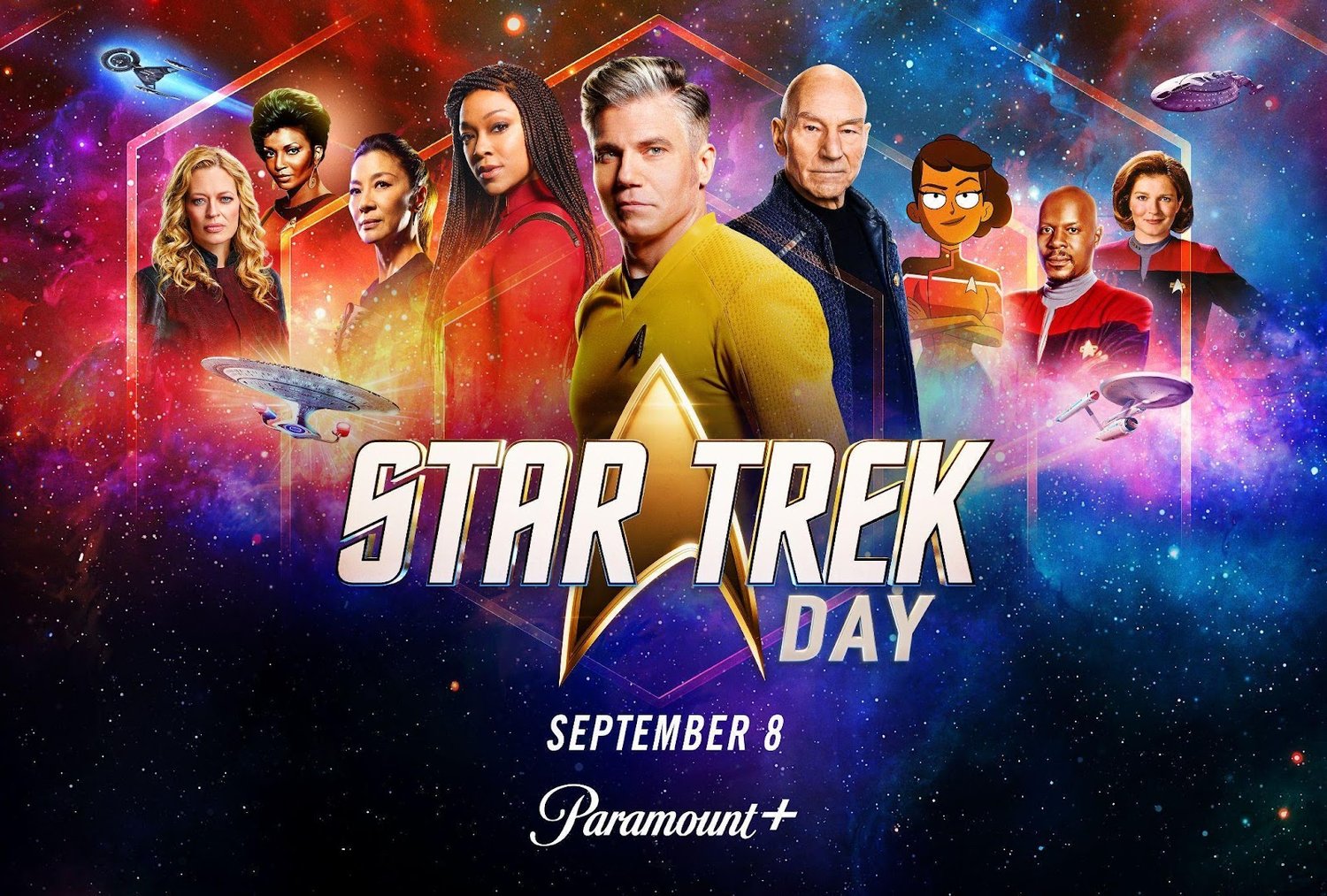 The animated universe of STAR TREK began 50 years ago on September 8, with STAR TREK: THE ANIMATED SERIES. This "Star Trek Day"  commemorates the 50th anniversary with an evening of cartoon comedy, including four specially selected episodes of the hit animated series STAR TREK: LOWER DECKS. Fans can attend these exclusive, free promotional screenings and  experience the brand-new season of STAR TREK: LOWER DECKS on the big screen. The day is  jam-packed with sneak peeks and surprises, free concessions, giveaways and more! This is a can't-miss event for long-time fans of STAR TREK and adult animation across the U.S., Canada and the UK.
All screenings are free to attend, and fans can register at STAR TREK ANIMATED CELEBRATION SCREENINGS on Thursday, August 24, at 9 a.m. PT / 12 p.m. ET. The special STAR TREK: LOWER DECKS fan screenings will take place in Columbus, Dallas, Denver, Philadelphia, Phoenix, San Diego, St. Louis, Washington D.C., Vancouver, Calgary and London.
SPECIAL "STAR TREK DAY" MERCHANDISE AND SALE
On September 8, fans can use the code STARTREKDAY for 25 percent off sitewide at https://shop.StarTrek.com, which includes curated "Star Trek Day" and STAR TREK: THE ANIMATED SERIES collections. 
For more information about Paramount+ and STAR TREK original programming, including STAR TREK: LOWER DECKS and STAR TREK: STRANGE NEW WORLDS, please visit www.paramountplus.com and follow @ParamountPlus and @StarTrekonPPlus on Facebook, Instagram, Threads, TikTok and Twitter through the official #StarTrek handles @StarTrek on Facebook/Twitter/Instagram/TikTok.
Stream the full STAR TREK Collection on Paramount+ here.
For additional info on and photography from Paramount+ series STAR TREK: DISCOVERY, STAR TREK: PICARD, STAR TREK: STRANGE NEW WORLDS and STAR TREK: LOWER DECKS, please click here.

Source link : www.blackfilmandtv.com